November 23, 2010

As promised in my Return of the Vamp post, I will be doing a series of festive look in the spirit of the holiday season. I will probably have a couple of these festive looks up every week, squeezed in between my other looks. I have a tone of ideas already and am super psyched!

For the first holiday look, I thought I start off with a more unexpected look. I went for all yellow shades on the eyes and glossy frosty red lips. I had a lot of fun with this unusual combo, hope you guys enjoy it too!

Face
Lise Watier Portfolio - Light
Pro Longwear Foundation - NW25
Sculpt
Prim n Proper blush

Eyes
Painterly p/p - base
Inglot AMC #60 - inner lid
Vanilla p/m - mid lid
Golden Lemon p/m - outer lid
Bright Future e/s - outer lid
Espresso e/s - outer v
Crest the Wave e/s - highlight
MUFE Gold e/k - lower lashline
Smashbox Heartbreaker l/l - to line
Cargo 3 in 1 mascara

Lips
Inglot #337 l/l
Lise Watier Lip Kiss Crayon Gloss in Rouge Flamenco - LOVE this! Review will be coming tomorrow!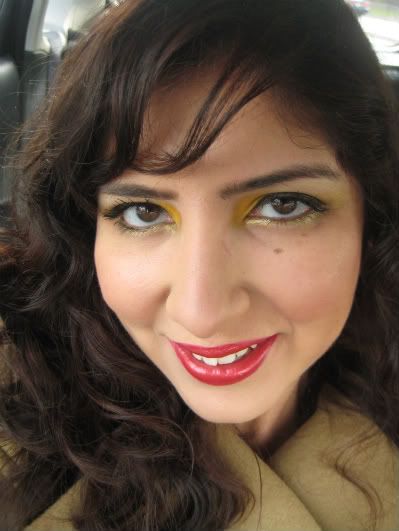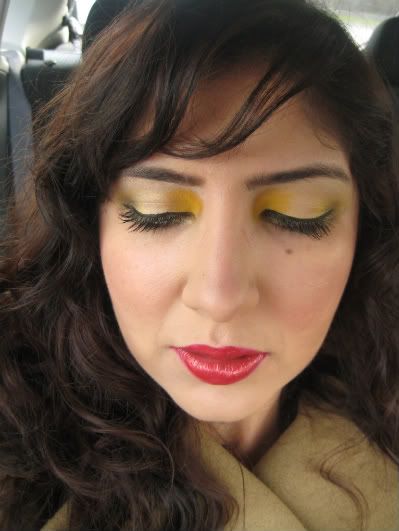 and one with flash: