November 24, 2010

You know I love my red lips. I have a pretty sizable collection of crimson hued lipsticks and glosses and feel odd if I don't do red lips at least once a week. I think it has to do with my mom doing red lips as I was growing up. It's funny to see I'm becoming my mom, lol!

The newest addition to my arsenal is Lise Watier's Lip Kiss Crayon Gloss in Red Flamenco ($18CAD, Shoppers Drugmart). I had heard of the Lip Kiss Crayon Glosses but had never tried them. I saw that Lise Watier had three new shades for their winter collection and of course I grabbed the red one, Red Flamenco. I have already fallen in love with this product! Red Flamenco is a super pigmented metallic red. It looks very festive, I thought of Christmas as soon as I put it on.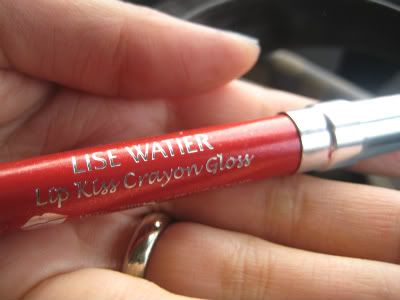 The application is easy breezy as this is a gloss in a chubby pencil form. I do have to apply a lip liner as with the rest of my pigmented gloss to avoid bleeding. The pencil glides on easily and you only need a light swipe to get the true colour. It also lasts a looooong time. I put this gloss on at 11 am and it was still perfectly intact at 8 pm. It's definitely the longest lasting gloss I've ever got my hands on; I would even go as far as calling it a liquid lipstick. My only gripe is that you have to be 100% sure the caps is on properly or it will make a big mess in your bag. Also, I recommend putting this in the fridge for a bit before sharpening to make the process easier.

Overall, two thumbs up! I will be purchasing more of Lise Watier's lip kiss crayon pencil. Here are some swatches: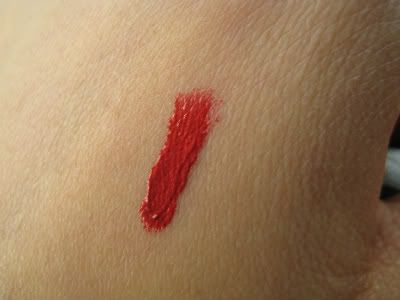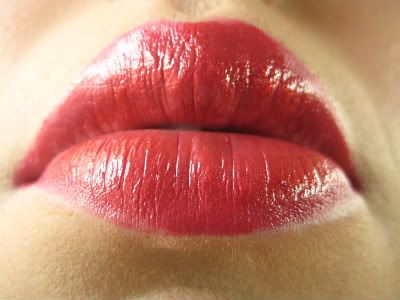 Have you tried this Lise Watier product? What some of your fave red lipsticks?