February 8, 2011

Hey guys! As mentioned in my last blog post, I decided to show you my clothing and makeup haul from this past weekend. Hubby treated me to a birthday shopping trip in Montreal and I took full advantage of it. Here's the lot:

1. Cosmetics:

You didn't believe me when I said I was on no-buy, right? I know, I can't stay away too long, lol! I picked up Nars Nouveau Monde eyeshadow duo (gorgeous lilac and bonzey green) and Baroque glossy velvet pencil (New for Spring, soft raspberry shade) from the Nars counter. I also found a new foundation HG in Lancome Teint Miracle (shade Buff 4C). I am in LOVE with this foundation. Look for review late this week!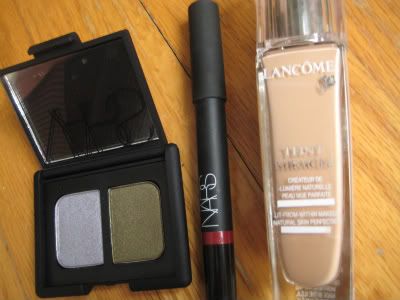 2. Bedo

I have mentioned before in my blog that I love Bedo and their attention to details in clothing. I always want everything when I go in their stores, lol! Here's what I picked up this time: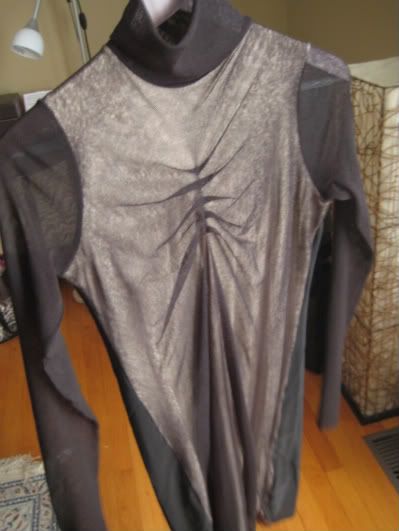 I love this sheer mini dress as it's not really bare, just has interest coz of the mesh overlay. This dress fits like a glove and very flattering on my body.



I actually don't usually buy pants unless by necessity. I just much prefer dresses and skirts on myself. I love the shape of this taupe number though; they are high-waisted and hug and accentuated my wait. Two thumbs up!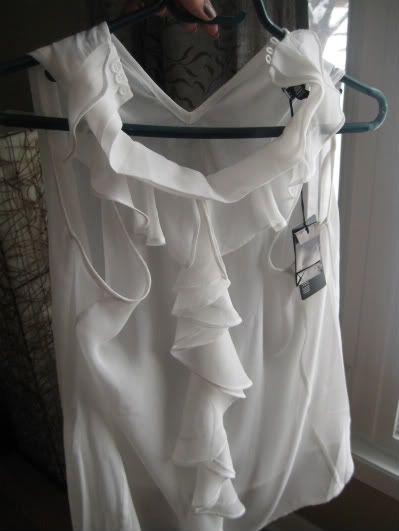 I love ruffles as I like feminine shapes but they don't always work on my bigger chest. This sheer white top looks adorable on coz of the placing of the ruffles. Love!



This is the cutest satiny mini skirt and I just adore the happy pattern on it. I will wear it in the winter with black turtle neck and leggings and switch to black tank top and sandals combo in the summer.

3. American Apparel

I love the simple cuts of American Apparel and the quality of their knitting. Everything I get from this store lasts me forever. I picked up this one shoulder cream stretch dress this time. It looks equally adorable with gold sandals and brown over the knee boots.




4. Mango

When I go shopping, I pay close attention to how clothing fit around the waist. I'm all about embracing my feminine figure so I look for draping details in the area. This red dress from Mango (it's more of a true red than shown in the pic, this was a cloudy day), does just that. It's a unique cut and I'm planing on actually wearing it to my friend's wedding this weekend.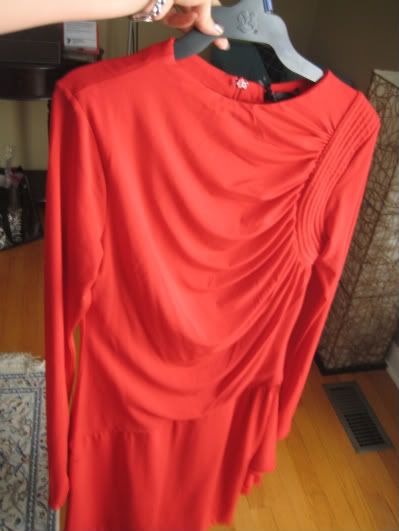 5. Forever21

I love looking for cute pieces in Forever21. I usually come out of this store with my hands full of bags, haha! I especially like their spring and summer pieces. My forever21 haul:



This was a cute form fitting little dress and I couldn't resist it. After black and red, blush shades are my favourites so this light pink number was right down my alley.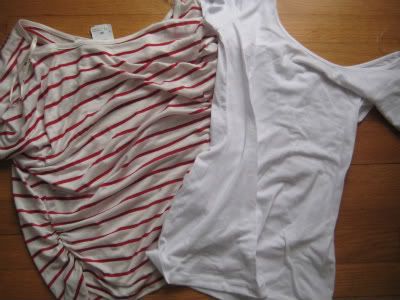 Same way I love my lace and leather fabrics in cooler months, I live in nautical inspired pieces every single spring. I cannot count how many striped tops/dresses I have but I picked up another one :D This red striped T makes me happy! Oh and the white t-shirt was only $6 so I thought why not.

Here you have it. I also received two pairs of shoes from Nine West as birthday gift from family but I will feature them in my looks later. Hope you guys enjoyed this post :)