February 26, 2011

Hey lovelies! I'm back from the one week long busines trip to Quebec City. While I was there, it was 95% work and only 5% play. I didn't realloy wear much makeup and so it feels so good to be back home.

I changed my nail colur last night from my usual vampy shades to American Apparel Butter, a pastel yellow. This is a beautiful shade of yellow but allas with my cooler undertones, it just totally clashes :( It makes my hands my redder than they actually are just coz of the contrast with my undertones. I also had a bit of application issues and found this polish really bubbles. This is the first time I've had bubbling issues with AA polishes so I'm not going to write them all off just yet.

Here's a swatch of Butter on my nails. I used two coats. Again, lovely shade, not the best on my skintone (NW25):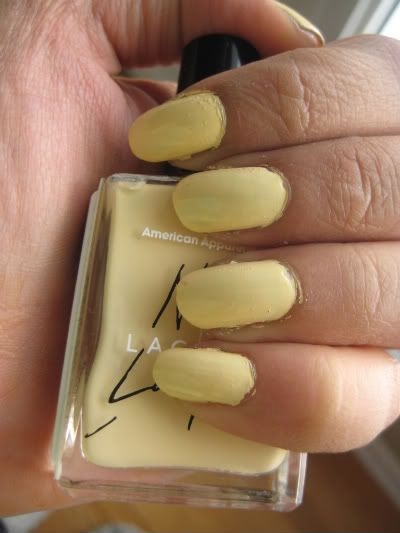 I also picked up a bottle of Chanel Vitalumiere Aqua foundation today. I've used a couples of samples of this and loved it enough to go back for a full bottle. I'm such a foundation addict! Full review of Vitalumiere Aqua will be posted within the next couple of weeks :)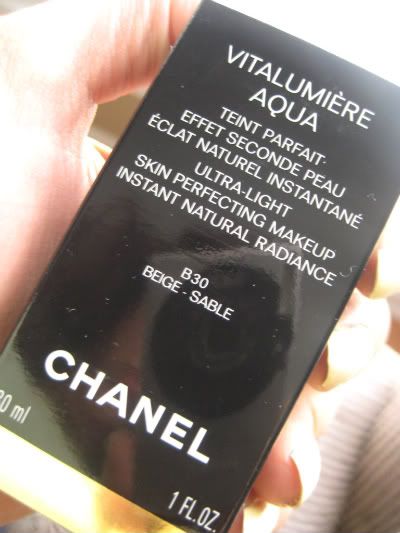 Hope you all have a lovely weekend!