February 23, 2011

Hey lovelies! I went for dinner and movies with my bff of Sunday and felt like this was an evening for my beloved Chanel Coromandel Rouge Allure Laque to make an appearance again. I've taken quite bit of liking to my orange reds lately. I still think blue reds are my best reds but orange reds just stand out more which I just prefer sometimes.

Here's the look I ended up with, I kept the eyes nice and neutral.

Face
Lise Watier Portfolio - Light
Chanel Vitalumiere Aqua - B30 Currently testing this
BB Nude Shimmer Brick

Eyes
Painterly p/p- base
UD Sidebar e/s - lid
UD Naked e/s - crease
UD Buck e/s - outer v
UD Virgin e/s - highlight
BB Chocolate Brown g/l - to line
MUFE 7k e/k - lower lashline
Diorshow mascara

Lips
Inglot red l/l
Chanel Coromandel RAL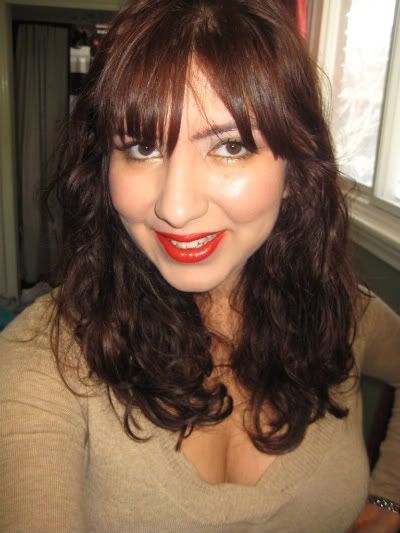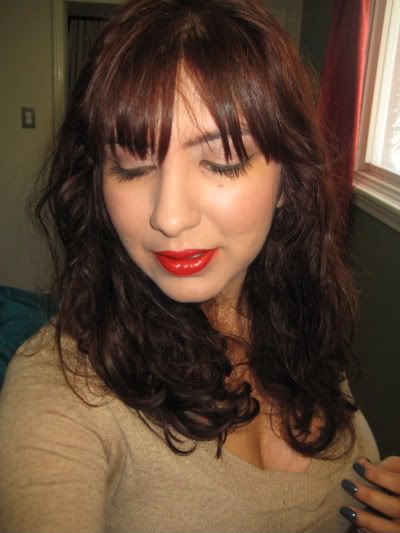 I wore this sheer looking dress by Bedo (I looooove this dress so much), plus Betsy Johnson tights and Aldo flat over the knee boots: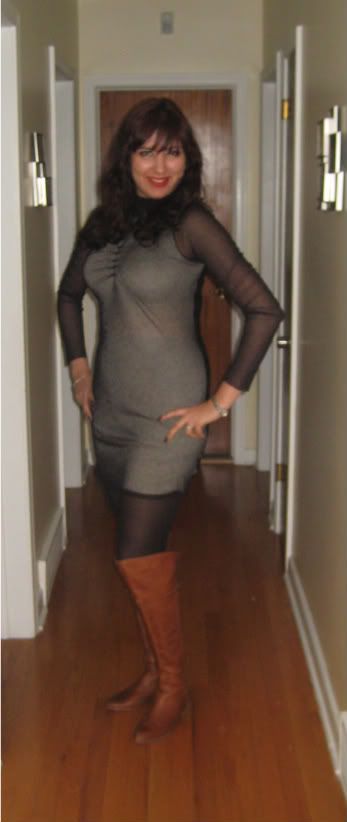 Hope you guys enjoyed this post. Happy Hump Day!