February 16, 2011

Hey beauties! While in Indy, I made sure to hit one of the premium outlets (Edinburgh). Since we don't have outlets here in Canada, I always get excited about the shopping when I'm down South. I dropped by the CCO in there too and I would say the Edinburgh CCO was the best I've ever seen. They had at least 30 different pigments and many blushes, MSF's, eyeshadows and even foundations. The only thing was that they only had dark foundations :( the lightest shade they had left of F&B was N5 and NC35 in sff. I would loved to stock up on my N2 shade.

Anyway, I still bought some nice stuff. Here we go:

Pigments in Gold Mode and Circa Plum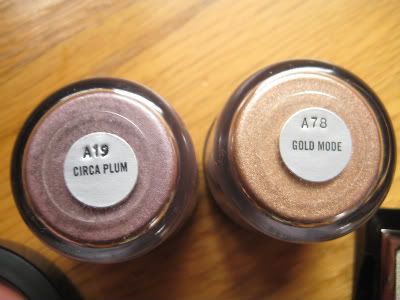 I loooove Circa Plum and cannot believe I didn't pick it up the first time around. It's very similar to one of my all time fave purples shades, Illegal Cargo (LE - Naughty Nautical). As you see in the swatch, Illegal Cargo has cooler tones and is also not as pigmented: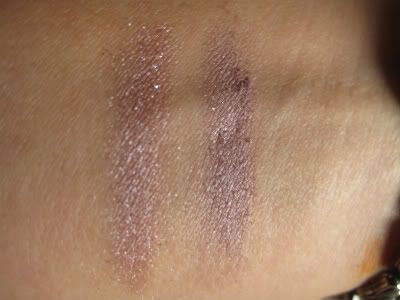 Circa Plum on the left and Illegal Cargo on right

Gold Mode is an amazing light peachy gold shade. I bought these only 4 days ago and already used Gold Mode 3 times, lol! I don't have any exact dupe for it but Blonde's Gold is the closest with less peach tones to it: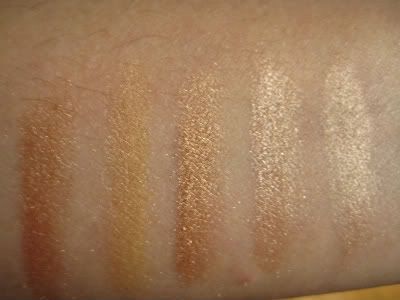 Left to right: Amber Lights, Goldmine, UD Baked, Gold Mode, Blonde's Gold

I also picked up Instant Chic blush and Aquavert eyeshadow (both LE):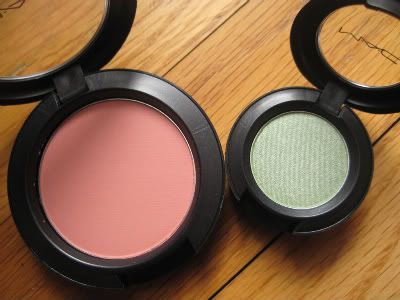 Instant Chic is a beautiful matte light coral pink blush. I love this types of shades on and once again not sure why I skipped this blush a few months ago. My closed dupe to in is Nars Deep Throat though DT is warmer, more shimmery and less pigmented: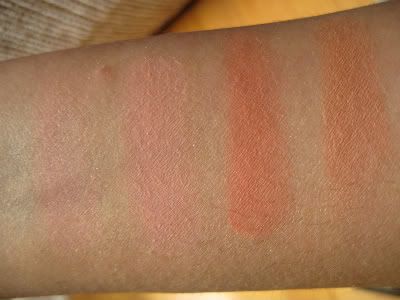 Left to right: Nars Deep Throat, Instant Chic, Nars Gilda, Cantaloupe (Pro)

Aquavert has been released a few times and I always convinced myself that I didn't need it but I was wrong. It is similar to Warm Chill (LE - Cool Heat) but Aquavert has a greener base and is MUCH easier to apply:



Aquavert on left, Warm Chill on right

And finally, I grabbed Bobbi Brown metalic eyeshadow in Pewter. I don't own any pewter shades really and recall loving this shade when it was launched last xmas but not getting it coz I didn't want to spend $30CAD on one shade. I paid much less for it at the CCO of course: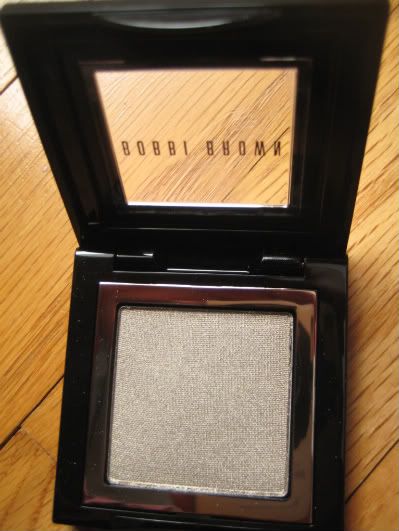 Do you guys own any of the products listed? What are some of your faves looks you've done with either one of these products?