I did swatches of my green pigments a while ago and was supposed to slowly swatch the rest of my collection and I guess I forgot about that all together. I had some time on my hands this weekend and decided to swatch all my MAC blue pigments and eyeshadows. I will go back and add my green eyeshadow swatches to the Green Pigment swatch as well.

Swatching these made me realize I don't really have a lot of blue pigments! MAC needs to make more blue pigments coz I need more variety, hehe!

So here we go, all swatches are on my NW30 arm with no base and applied dry.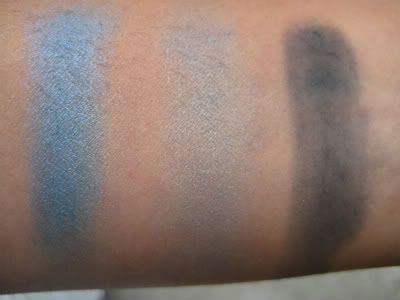 Left to right: Freshwater, Tilt, Plumage eyeshadows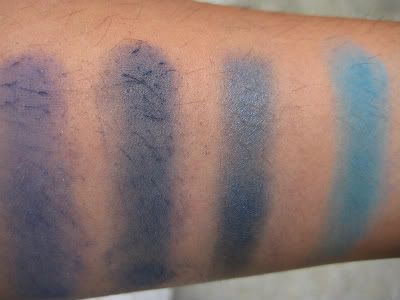 Left to right: Climate Blue, Prussian, Blue Flame, Clarity eyeshadows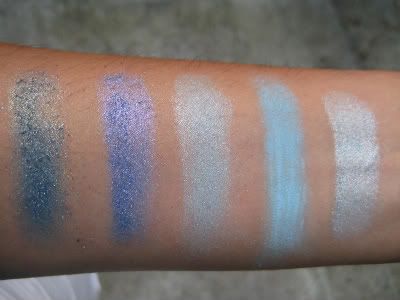 Left to right: Steel Blue, Cornflower, Mutiny, Clear Sky Blue, Azreal Blue

Coming up within the next three weeks, we'll have the following swatches:

1. MAC green eyeshadows
2. MAC teal eyeshadows and pigments
3. MAC purple and pink eyeshadows and pigments
4. MAC gray/white eyeshadows and pigments
5. MAC golds/yellow/orange eyeshadows and pigments
6. MAC higlights
7. MAC brown/bronze eyeshadows and pigments