October 24, 2011
Hello beauties! I have another Halloween look for you that I did this past weekend. I've been VERY busy with work, pretty much starting at 7 am and going till 6 pm or so and when I get home I still have to do my reports from the day. So basically I haven't been in the mood or have had the time to do my makeup or read my blogroll :(
But thought I post this look from last week anyway. Here are the pics: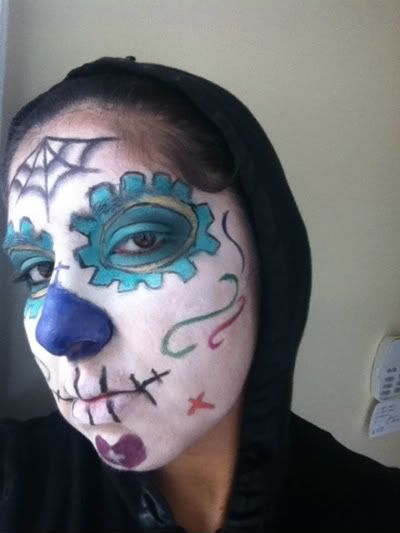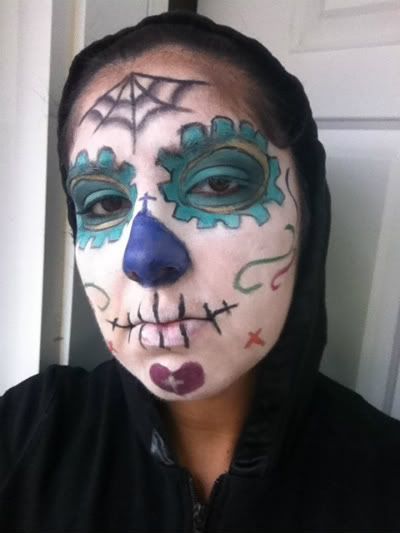 I used MAC Pure White c/l and MAC Gesso to whiten my face and lips. Then used MAC Delphic Liner plus Inglot #72 on the eyes. I also outlined the eyes with Lancome Black Art Liner and drew the gold circle with MAC Rose Gold p/m and mixing medium.
I used Inglot g/l's #83 and #72 on the nose and the designs on the side of my cheeks. And then added more design with MAC Bright Fuchsia and Electric Coral p/m's. I also did my chin using MAC Smoke Signal p/m.
I drew the spider webs on my forehead and the stitches on my lips using Lise Watier Noir Intense e/l. Then set the whole this with Ben Nye Final Seal and voila!
Hope you guys enjoyed this look. Have a great week!