October 4, 2011

Hey lovelies! I finally did an FOTD, yey! I've been so outta loop with makeup releases and generally uninspired with makeup lately. I guess after 4 years of constant hauling and doing my face, it was bound to happen just around now. But I still do adore makeup and enjoy making myself up. It's just not as frequent these days. I'm mostly happy with some foundation, a bit of blush, mascara and a bold lipstick.
Still, I felt like wearing smokey brown shadows today and came up with this look. Smokey eyes will always have a dear place in my heart. For this look, I used MAC's LE pigment the Family Crest which has this golden shimmer on a brown base that to me was perfect for this look.
Face
Pro Longwear Foundation - NW25
Nars Madly blush
Shell Pearl bp
Eyes
Painterly p/p - base
BB Chocolate Shimmer g/l - base for lid
Family Crest p/m - with mm on lid
UD Buck e/s - crease
UD Naked e/s - above crease
UD Virgin e/s - highlight
Gold Mode p/m - inner lid
Lancome Black Art Liner - to line
Lancome Definicils Pro mascara
Lips
Nars Montego Bay l/s - this is def my HG peach lipstick, such wonderful texture too!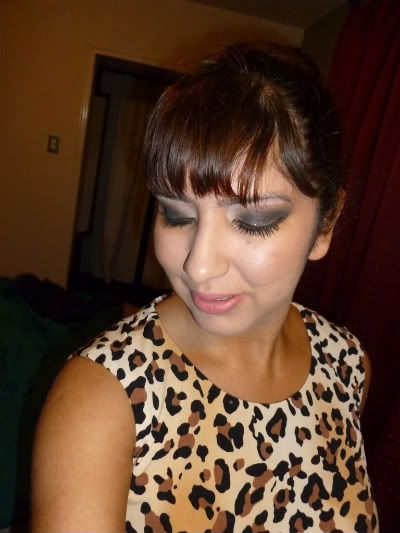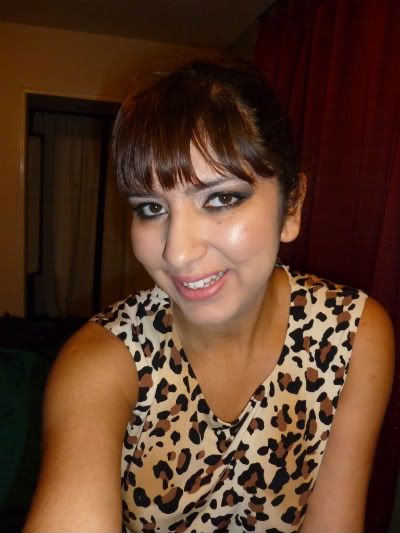 And here was my outfit worn to work today. I love animal print so I'm pretty pleased to see this trend in most stores. I own many animal print pieces but this Calvin Klein piece is my favourite coz the print is pretty bold. It comes with the belt I'm wearing in this pic:

The boots you see in the above pic I picked up in Rialto Market in Venice, Italy. They are 100% leather and so friggin comfortable. I've already been wearing them everyday. Italian leather boots are definitely worth an investement. My mom still wears a pair she bought in Rome back in 1995 when we last visited Italy: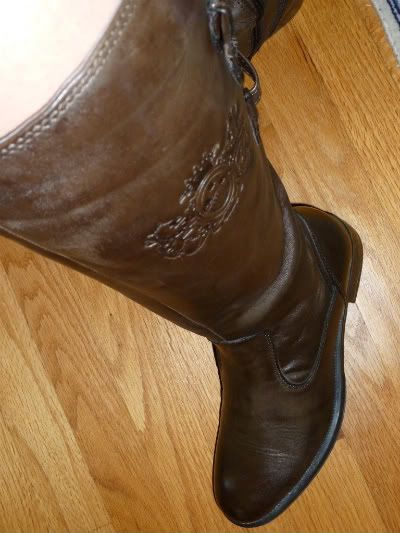 I love that the back is adjustable so you can even tuck wider pants in it: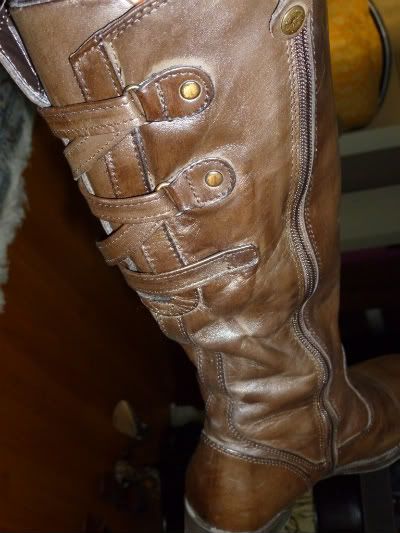 Have a great Tuesday night lovelies!