November 19, 2012

Hi guys and happy Monday! I had a rough week dealing what is apparently called post-natal insomnia. I am slightly better now and feel a bit more like myself. I've made an appointment for referral to a specialist though and we will see how that will turns out.

I did this look for brunch yesterday. Hubby and I were hosting two couples (and their babies), so we had a full house. I went for soft metallic eyes paired with MAC Legendary Mattene (LE). Legendary is unlike any lip colour I usually wear but I always like this shade against my complexion. What do you guys think?

Face
Nars Sheer Glow Foundation - Santa Fe
Ben Nye powder
Chanel Notorious powder (will post swatches and review soon)
MAC Pink Cult blush (LE)

Eyes
Painterly p/p - base
BB Pewter Metallic e/s - inner lid
MAC Rose Gold p/m (Pro) - outer lid
Nars Bali e/s - crease
MAC Blanc Type e/s - highlight
UD Baked 24/7 - lower lashline
MAC Added Goodness f/l (LE) - to line
Lancome Hypnose Drama mascara

Lips
MAC Legendary Mattene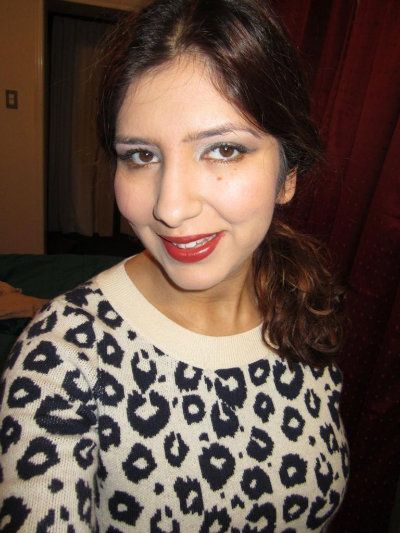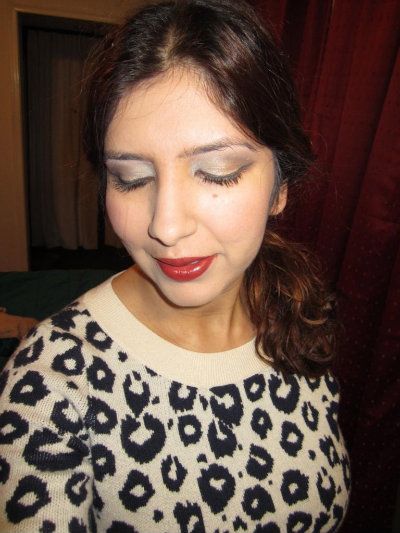 Outfit of the day is a cheetah print from the Gap, light washed flared jeans by Jessica Simpson (great for curvy girls btw), and random moccasins I bought from the Shoe Company for $50. I have an unhealthy obsession with moccasins :/ always seem to find a pair I have to have!

Also, I've become much more casual when it comes to my day outfits at least. I'm on mat leave so I don't need to dress up for the office and jeans are just easier. It's the first time in my life since high school I wear pants/jeans so often!