May 10, 2010

I'm on a blogging roll these days! I meant to post this review a while back and finally got to it now. I guess better late than never.

I acquired a few Chanel lipsticks in the last few weeks and loving every single one of them. All are different formulas and colours but equally lovely. I'm slowly becoming a huge Chanel lipstick fan. At first I couldn't justify the price but now I feel like there's no going back, lol!

1. Chanel Rouge Coco in Orchidee
I grabbed a couple of Rouge Coco's when they were first introduced late February, you can see my full review on the new formula here. I was so in love with how light yet pigmented these lipsticks felt that I went back for one more; this time a more subtle shade. Orchidee is a very neutral red, that's the best I can describe it. On my pigmented pinky raspberry shade lips, it leave a rosy red tint that is ultra pretty. Like the rest of my Rouge Coco's, Orchidee feels light on lips and lasts 5-6 hours without fading. You can click here for a FOTD of me wearing this lipstick.

Here's a lip swatch for you: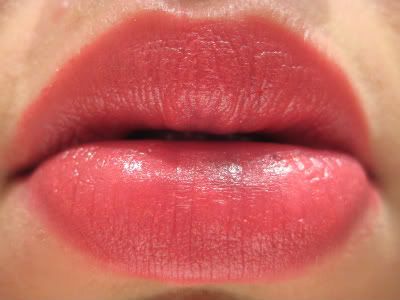 2. Chanel Rouge Allure in Super
This my first Rouge Allure formula lipstick and I must say I quite like it! Rouge Allure lipsticks are very moisturizing yet pigmented. They have a glossy finish but are free of glitters. Super is a limited edition shade released with Les Pop de Chanel which is their summer collection. It's a bright pink shade, similar to MAC Pink Nouveau but not as cool toned, also a bit more neon. Though not as neon as Nars Schiap or MAC Show Orchid. I'm no stranger to bright lips but I would say this is the most wearable bright pink lipstick I have in my collection. For a look of me wearing Super click here.

and the lip swatch: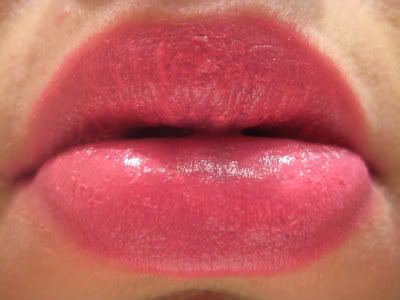 3. Chanel Rouge Allure Lacque in Phoenix
Rouge Allure Lacque is by far my favourite Chanel lipstick formula. This is pretty much a liquid lipstick, you only need a tad bit to cover your lips and you get a good 7-8 hours wear out of it. The sheen does wear off after about 3 hours but the lipstick itself lasts. I picked Phoenix as my first RA lacque as it's a beautiful raspberry shade. It's the perfect colour for spring and going into summer and I can imagine it looking gorgeous on a variety of skintones. Click here to see an FOTD of me wearing Phoenix.

And my lip swatch:



Check these babies out next time you're at a Chanel counter. I bet you might even walk away with something ;) If you have any of these lip products already, what do you think of them?