July 29, 2010

I'm in the process of packing for this long weekend's getaway to Toronto. As usual, I hate packing, especially when it comes to makeup. I always end up over packing too, lol!

I thought I take a break from running around and make my entry to Michelle from Lipstick Rules! contest. She's celebrating her 500th post by having a contest that includes posting your typical blog post. For me that 's my FOTD face, in which I tend to smile, I don't really dig my serious face. I also tilt my head slightly, no idea why! Here's my entry: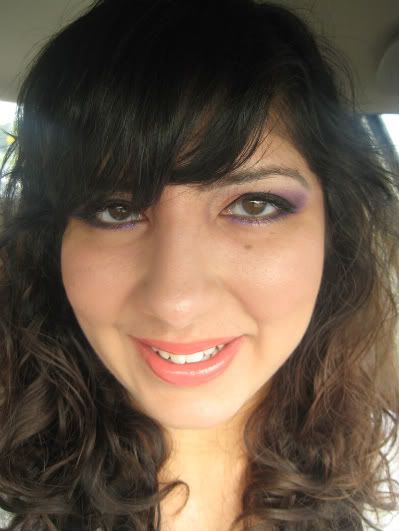 I love the whole experience of blogging; show casing my random makeup combination, discussing beauty topics and meeting many amazing fellow bloggers. What is your favourite part of blogging?

Hope you all have a great long weekend! What are your plans?