In another attempt to eventually swatch my entire collection, I took pictures of my MAC green eyeshadows applied on my arm as we're having a rare sunny day here in Ottawa. I had previousely swatched all of my MAC green pigments here. Hope you find these swatches helpful. I know I love looking at swatches, makes buying much easier and is actually better for your wallet, lol!

Here we go, first set: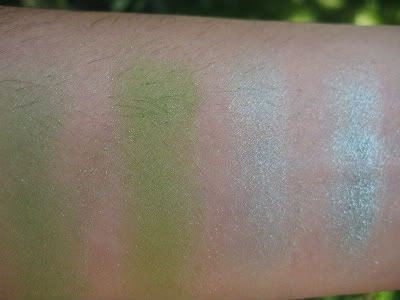 Left to right: Bio Green (PRO), Lime (PRO), Warm Chill (LE), Lusterleaf (LE)

Second set: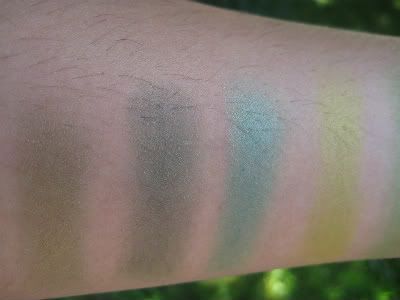 Left to right: Mink n Dable (LE), Humid (Perm), One Off (LE), Rated R (LE)

Damn, I only have one perm green eyeshadow! Is everyone else collection mostly LE and PRO products?