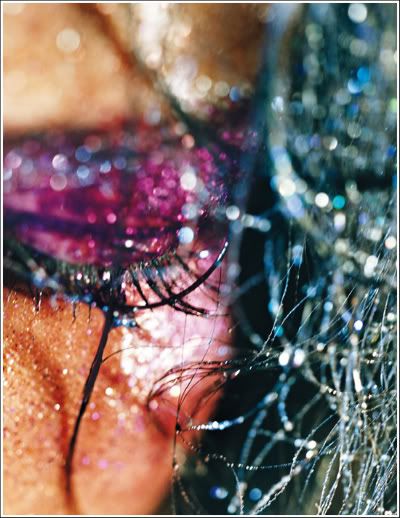 Picture courtesy of Temptalia

MAC's newest collection, Make Up Art Comestics is due for release in North America on August 20th. This is to be MAC's big fall collection, like Cult of Cherry last year or Smoke Signals in 2007. I'm a huge fan of MAC's fall collection as they tend to have more well rounded collections then and also more dramatic products.

This collection will have a someting for everyone. You can check out Spektra for complete list of products and early swatches. But so far this seems like it will be a big seller. There are 3 quads, 5 lipsticks, 5 lipglasses, 2 blushes, 6 single eyeshadows, 5 technakhol eyeliners, 4 pigments and 4 glitters! It's huge! Now looking at them all, it seems like my wishlist is not a big one again. I guess it migtht have to do with my collection slowly becoming so big that I don't get easily excited about MAC new collections anymore. Here's my wishlist based on preliminary info:

- Young Thing l/g - Yellow Neutral with gold pearlized pigments (Frost)
- Push the Edge p/m - Deep bright purple with pearlized pigments (Frost)
- Photo Realism Quad

I need to save up for Style Black which excites me much more! What's everyone getting from this collection?