January 7, 2010

I went in to MAC today after work to have a look at their two latest collections: All Ages, All races, All Sexes and MAC in Lillyland. I actually had not been in a MAC store or counter for 2 months so I was actually excited. Below is the summery of my thought on each collection; I included my small haul plus nail polish purchase in the end.

Please keep in mind that this is not a very detailed review as I mostly swatched/looked at products I was personally interested in. For reference, I wear NW 25 in Studio Sculpt and a mixture of NW25 and NW30 in Studio Fix.

All Ages, All races, All Sexes

This is more of a neutral collection which I'm guessing is designed to appeal to the majority of the customers. It was a nice collection overall but not my personal cup of tea.

The lipglasses are very nice and all quite pigmented. I really liked Naked Frost and Liquer in the tube but they didn't actually flatter me once I put them on :/ I did end up getting Glamour For All though. It's a pigmented milky pink shade and if you're a fan of super nude lips like me, it's a must. It's a paler and more pigmented version of Underage l/g.

The lipsticks didn't appeal to me much. I was interested in Myself and Empowered initially; Myself is too sheer for my super pink lips and Empowered is the least flattering colour I've ever tried on. I mean, it probably will work for some folks but the MAC Gods did not create it with me in mind, lol!

I liked the 3 matte eyeshadows but I'm not a Lustre fan so I didn't swatch Banshee. Showstopper swatches very similar to Embark on my skin so that was a skip. The surprise for me was All Races as it was very pigmented and not a colour I have in my collection; it's sort of a grayed lilac colour, super pretty! I definitely recommend this eyeshadow and I picked it up.

For the rest of the collection, I skipped the brow pencils as you all know I have full brows and on the rare occasion that I do fill them, I use powder. The blushes have lovely texture but All's Good is too dark on me and made my cheeks look muddy. I think it's meant to give a darker person a natural flush. Personal Style gave me a hint of colour but not enough to get me interested. I also skipped the pigments. I'm still not over the jar reduction and the colours are not "me".

MAC in Lillyland

The lip gelees are the stars of this collection! Seriously, if you like sparkle and ultra look-at-me shimmer on your lips you will love these. They're even sparklier than Dazzleglasses but not as sticky. I only picked up one, Shift to Pink, which is pinky Lilac. But the other three are equally gorgeous! Lush and Bright is not a colour that flatters me and it was confirmed after I tried it on but it's still a nice colour in the tube and no doubt on a lot of you ladies.

The blushes are also super pretty. I especially liked Joi-de-vivre. I didn't purchase any as I have soooo many blushes and am on a no buy when it comes to cheek products for a while. All of these swatch beautifully and I can imagine that you can use them on your cheeks and lips.

I skipped the eyeshadow pot as the colours were not special too me and also swatch a little on the chalky side. The face powder is beautiful but too dark for me to use as all over powder and not special enough as a blush.

So here's what I ended up hauling: All Races e/s, Glamour for All l/g and Shift to Pink l/g.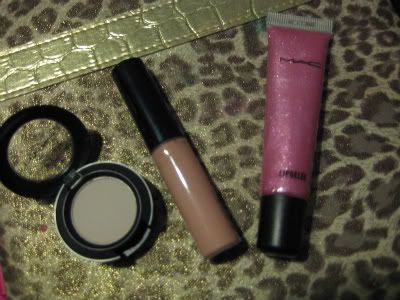 Then I went to Trade Secret to pick up some hair mask (my hair is getting super dry) and saw that they had OPI Alice in Wonderland collection out. So of course I had to get these two glittery babies:

Absolutely Alice and Mad as a Hatter: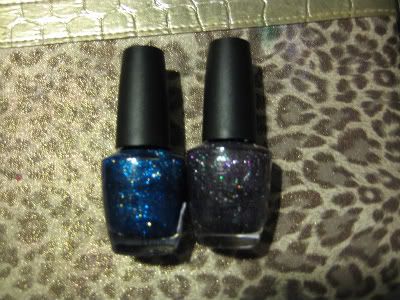 Hope you found the review helpful. What are you picking up from these two collections?