January 7, 2010

Excuse the cheesy title, couldn't think of anything else. It was a much busier day for me at work today and I can see that it's getting progressively busier everyday. I actually prefer this as I work much better under stress. My boss was also here from Toronto for our annual work evaluation. Mine went quite well and I got my raise (more than what I expected). Furthermore, I should be qualified to get my professional engineering license in 2 months. That will mean more mean responsibilities but also a bigger paycheck which is always nice. I'm looking forward to that stage of my professional career with enthusiasm.

Moving on to today's look. I was pleased with how this came out and also got many compliments when I went to MAC after work (that's in my next post). Hope you guys like it too :)

Face
LW concealer
SSF NW25
Ben Nye Powder
Pleasantry mb - boy I wear this one a lot, there's no dome left!
Pearl Blossom bp

Eyes
Greenstroke p/p - base
Naked Cosmetics Ivory Set (Mint green colour) - inner lid
Mink n Sable e/s - outer lid
Pink Pearl p/m - crease
Smoke Signal p/m - outer v and liner
Blanc Type e/s - highlighthttp

Lips
Craving l/s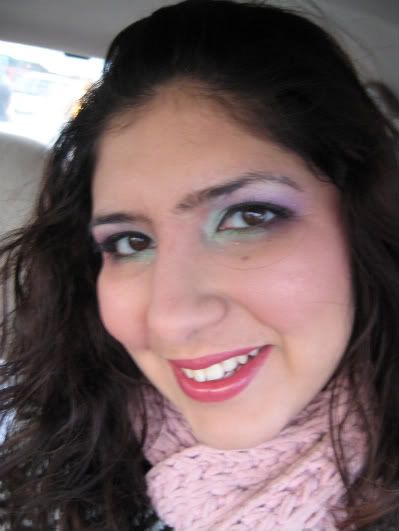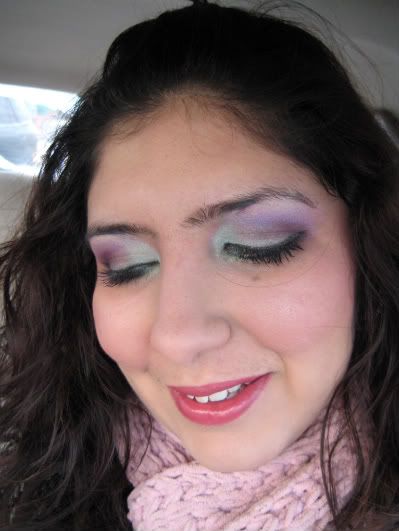 And a picture of me wearing my fave hat. I'm a big hat person and have had this Nine West hat for a couple months but still am obsessed with it!